Sanna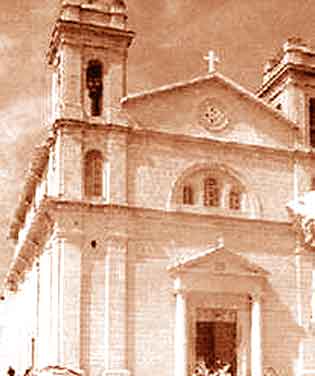 Sanna, also known as Cypriot Maronite Arabic, is the traditional language of Maronite Cypriots. Like Maltese and Anatolian Arabic, Sanna is referred to as 'peripheral Arabic' and is considered one of the most divergent forms of the Arabic language family. Closer to Aramaic, the language spoken by Christ, Sanna was brought to Cyprus by Maronites fleeing religious persecution in Lebanon 700 years ago. Through centuries of harmonious coexistence, Sanna has been influenced by the principal Cypriot vernacular as well as Gibrizlija.

Sadly only 170 Maronite Cypriots currently speak Sanna, many of them elderly residents of the village of Kormakitis. After the division of Cyprus in 1974, few Maronite Cypriots remained in their ancestral homes in Kormakitis, Asomatos, Karpasia and the mixed Muslim and Maronite village of Ayia Marina. Numbering some 6,000 in total today, Maronite Cypriots are now found mainly in the capital, Nicosia, where they are represented in the Cypriot parliament and have a Maronite high school.

Encouragingly there have been recent attempts to document Sanna and develop a Latinised writing system for it. In this regard we would be delighted if the approaches devised by the Cypriot Academy for writing Cypriot and Gibrizlija served as models for Maronite Cypriot linguists to achieve a similar standardised method for representing Sanna.


© Cypriot Academy